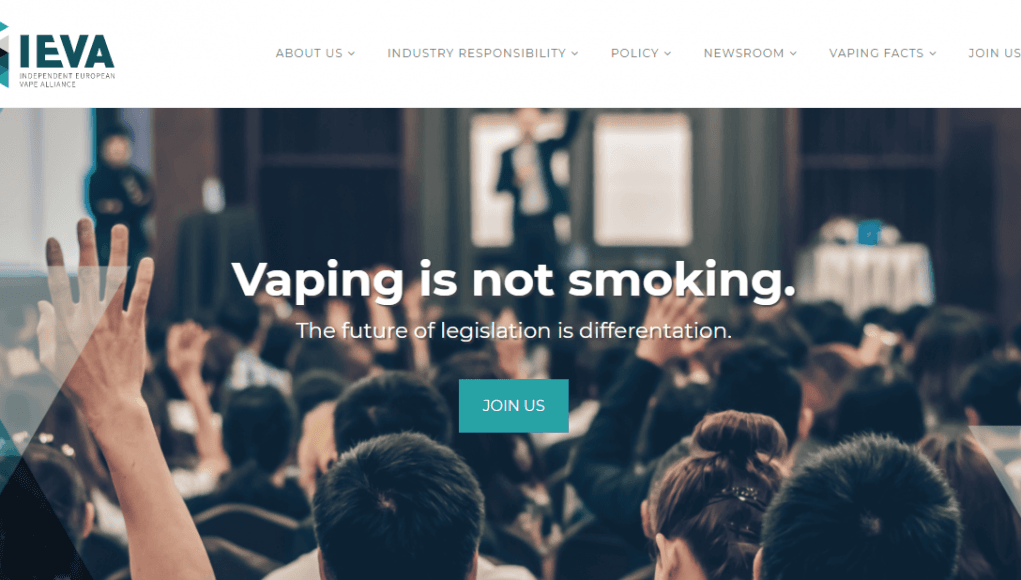 Electronic Cigarette Supplier at a Competitive Price
The WHO has lost sight of the importance of harm reduction in relation of tobacco, despite still embracing it in other contexts
The IEVA, is an association which strives to contribute positively to harm reduction and public health. It refers to itself as "the only pan-European association which aims to united associations, companies, manufacturers and wholesalers in the vaping industry, and provides them with responsible representation in Europe."
Discussing the infamous WHO FCTC COP9, which is being held currently in Geneva, the press release highlighted that the WHO has lost sight of the importance of harm reduction in relation of tobacco, despite still embracing it in other contexts. "There is conclusive evidence that: completely substituting [vaping] for combustible tobacco cigarettes reduces users' exposure to numerous toxicants and carcinogens present in combustible tobacco cigarettes."
Earlier this year, COP9 organizers had announced that there would be no discussions or decisions around Tobacco Harm Reduction (THR) products at COP9. The highlighted that any related documents should still be submitted for information to COP9. However, any substantive discussions related to 'smokeless tobacco and heated tobacco products' and 'novel and emerging tobacco products', would be postoned until 2023's COP10.
Commenting on this, Executive Coordinator the Coalition of Asia Pacific Tobacco Harm Reduction Advocates (CAPHRA) Nancy Loucas, said she believes that that discussions and decisions on safer nicotine alternatives will still be taking place at COP9. "It's now clear, however, that was a complete pretence aimed at minimizing a growing backlash against the WHO's anti-vaping agenda."
sCOPe: a livestream scrutinizing COP9
To this effect, a global broadcast hosting (THR) experts and consumer advocates for safer nicotine products, had been announced. The ongoing event is being held currently, at the same time as the COP9.
"Dubbed 'sCOPe', or 'streaming Consumers On Point everywhere', the five-day livestream will be simulcast via YouTube and Facebook. Presenters and panellists will challenge and scrutinise COP9 – including who's influencing and funding its efforts to demonise vaping, and why," announced a recent press release.
Health experts' letter to WHO
Similarly, earlier this month, 100 top experts in the field of public health and tobacco harm reduction, sent a clear message to the WHO, a demand to end the war on vaping and other nicotine alternatives.
Amongst the experts were World Vapers' Alliance (WVA's) scientific advisor Prof. Bernhard Mayer and Dr. Colin Mendelsohn, an Australian public health expert, and they emphasized that the current anti-vaping approach from the WHO will "lead to more death and suffering from smoking." "100 experts have spoken, and consumers agree that vaping and other methods of tobacco harm reduction must be at the forefront of saving lives. The WHO ignores that fact for the moment, but we're asking them to listen. 200 million lives depend on it. It is time to end the war on vaping," said WVA Director Michael Landl.
Article Source:https://www.vapingpost.com/