As we all know, on 22 March 2022, the China Tobacco Board issued the "Electronic Cigarette Management Measures," specifying the competent authority as the "State Tobacco Monopoly Bureau," which not only restricted fruit-flavored e-cigarettes and open oil-injectable e-cigarettes but also issued product quality guidelines and packaging requirements. On 2 June 2022, the "Electronic Cigarette Logistics Management Measures" were released, which initially clarified the regulation of e-cigarette storage and logistics.
The policy stipulates that since September 30th, e-cigarette flavors sold in China must pass the certification of the China Tobacco Board's designated testing agency, which we call the new national standard e-cigarette. And only with a manufacturing license, brand license, and e-cigarette wholesale and retail license issued by the Tobacco Bureau can they be traded on the China Tobacco Bureau's unified e-cigarette trading platform. It can be said that China's new policy on e-cigarettes inside and outside the country is to play a role in carrying forward and downward. At the same time, it has also become a policy for other countries to learn from the control of e-cigarettes.
So, how can we best and safely import e-cigarettes from China after October 1st? We believe this guide can help you.
How to choose a quality e-cigarette supplier
Since the release of the new policy, China has had strict auditing standards for e-cigarette manufacturing companies. Since the beginning of May 2022, the China Tobacco Bureau has been conducting site visits for companies that meet the national standards and has assessed the quota for the number of units produced and the percentage of brands sold based on the history and current situation of the audited target, giving a license and quota number valid for one year. Therefore, the licensed production quantity or sales quantity in this permit will have the opportunity to increase or decrease according to the actual situation of the licensee. Therefore, choosing a legally compliant supplier is the first element for domestic and foreign customers. Secondly, it is the professionalism and service of the other party, etc.
There are several characteristics of a quality e-cigarette supplier.
Obtain the production license issued by the China Tobacco Bureau.
According to the regulations of the China Tobacco Bureau, manufacturers and brands that have not obtained the permit are not allowed to trade on the national unified electronic cigarette trading platform. Any non-compliant transactions are considered illegal. This means the local tobacco authority has the right to seize the goods and impose penalties on the offending company and its director. So when you choose a supplier to work with, ensure that the partner or its parent company (investment company) has obtained a manufacturing license.
The parent company is mentioned here because many e-cigarette manufacturers in China will operate their foreign trade and brands as separate subsidiaries as they lay out their future growth strategies. For example, SMOORE International, Paradise Gifts, and Pulse Technology operate their factories and brands and foreign market trade as independent subsidiaries. In the course of foreign cooperation, the mutual licensing of production and services will be carried out through a compliant legal process.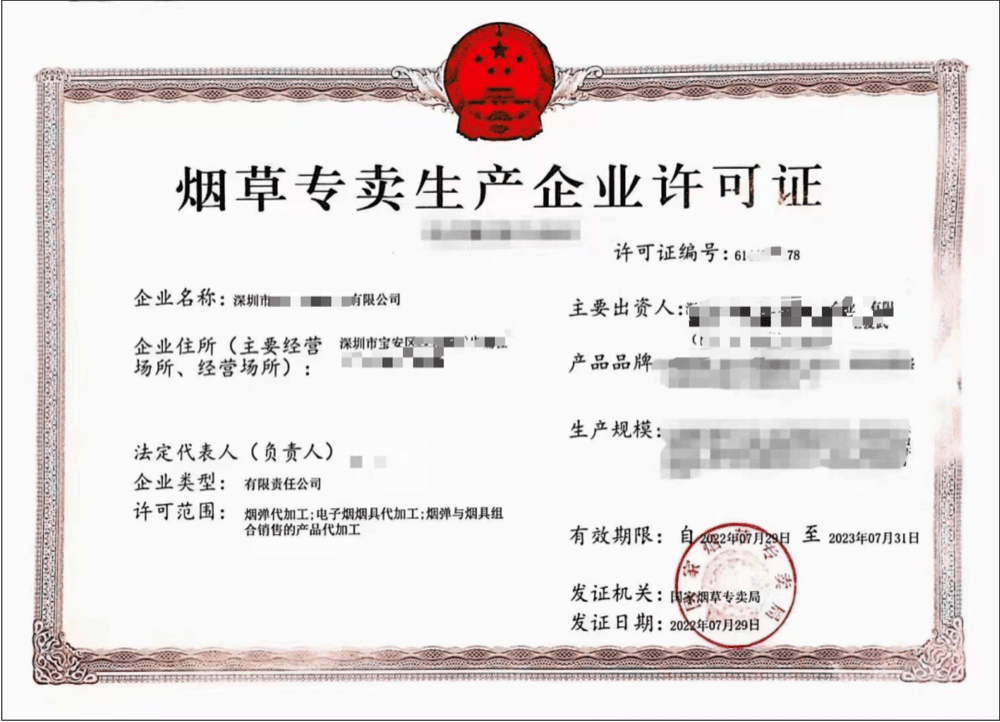 Qualification of suppliers and raw materials
The manufacturer obtains the production license is the priority element, and the quality control of the product also needs to know the supplier of the accessories, such as the supplier of the cigarette oil and battery and the heating wire and oil storage cotton in the electronic cigarette, all determine the quality control of the product, for example.
In addition to obtaining a license for vape oil production, vape oil suppliers are required to provide food facility registration and MSDS, etc., which are certified nationally, and internationally.
Batteries require MSDS certification and shipping identification reports.
Oil storage sponges to obtain MSDS certification and comply with FDA regulation standards.
SGS international certification for solder wire.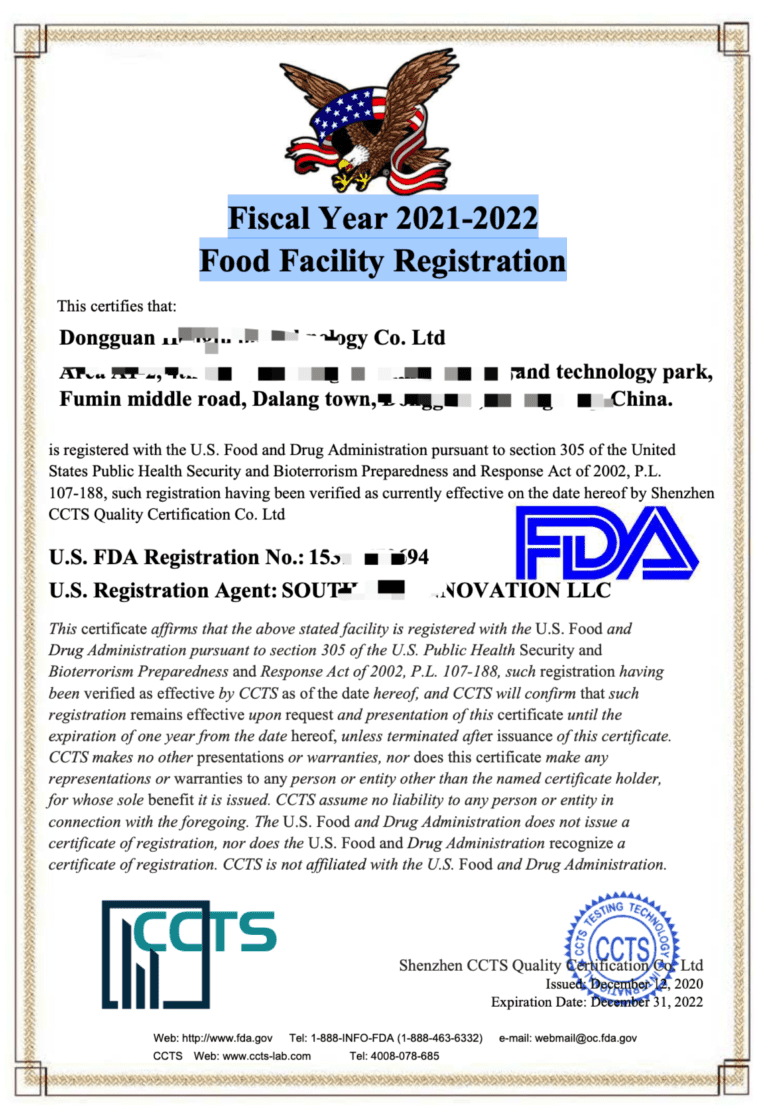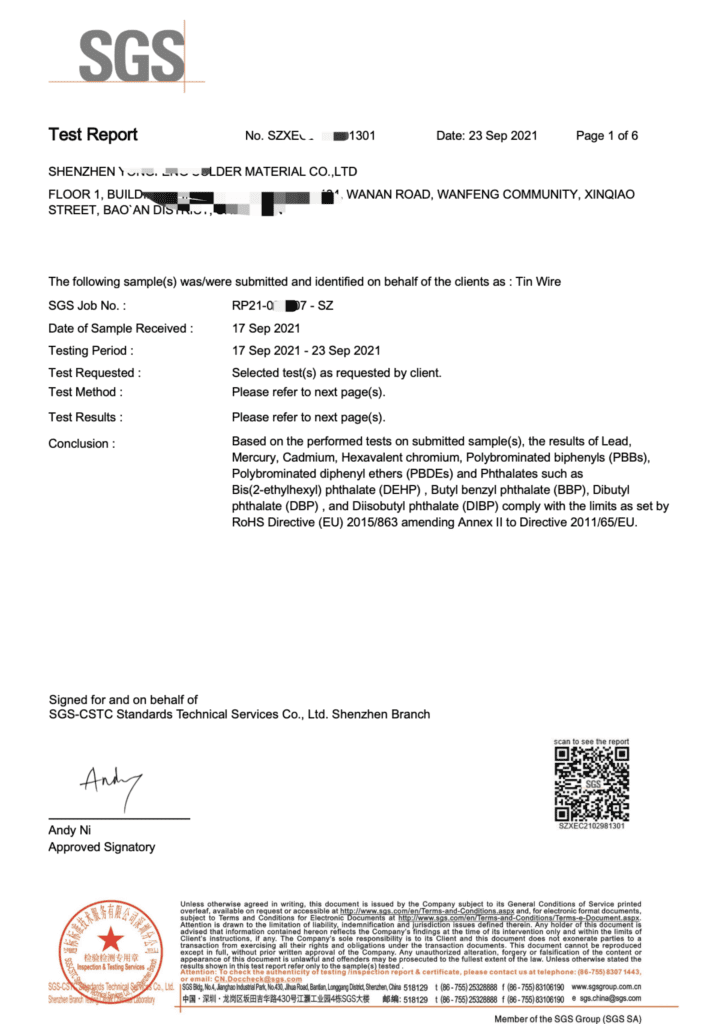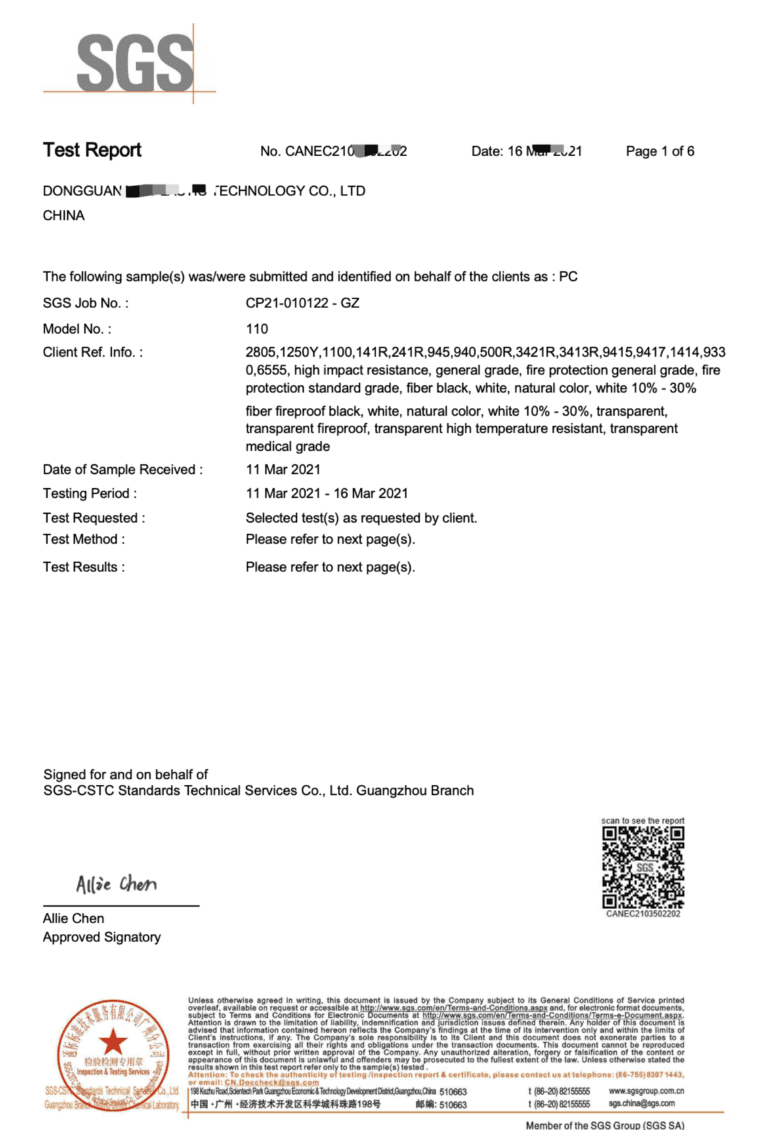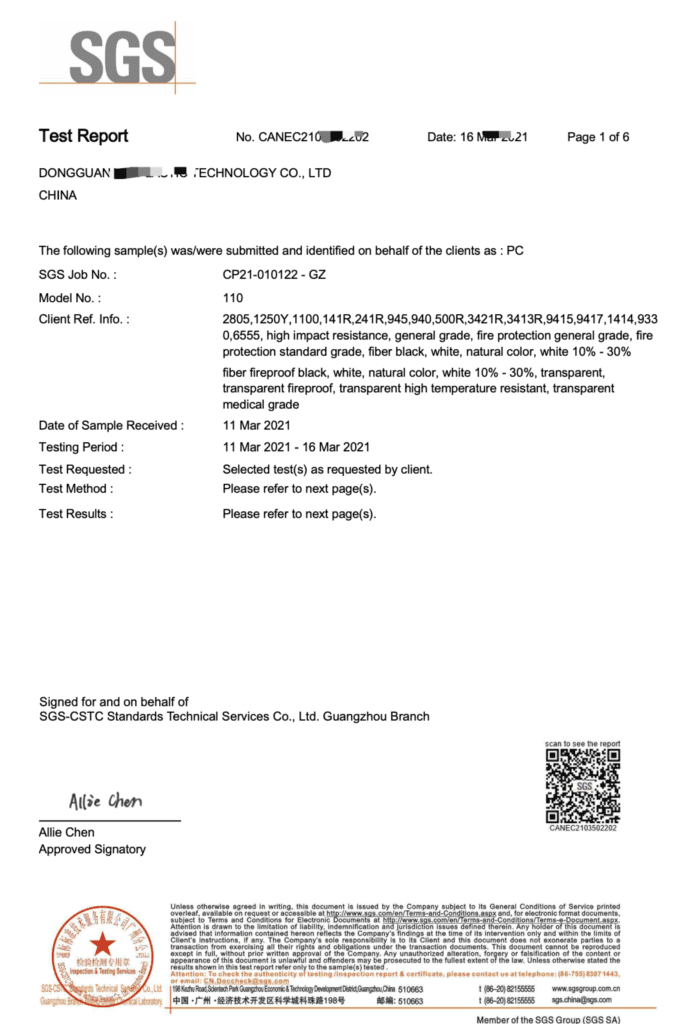 Professional service process and communication skills
Professional service processes and communication skills are fundamental, especially for the first collaboration with a brand. When you work with suppliers, these two points will help you save costs and improve efficiency. Typically, once a new brand has decided on an OEM product style and sent a PI to confirm the collaboration.
The first thing we do is ensure the logo, colors, packaging design, and vape oil are to be used with the other party. Once all elements are finalized, sampling begins, and mass production standards are confirmed before production. Through professional and effective supply chain control and production control, we help our clients better control their production cycle.
Another service is to assist customers who do not have a familiar and trusted logistics company in China by proactively helping customers to communicate with reliable and professional e-cigarette logistics companies, determine logistics transportation cycles and negotiate favorable pricing and insurance services. This effectively increases the safety and security of the client's products.
Reasonable and competitive product prices
In any industry, a reasonable and competitive price is the foundation of the virtuous cycle of the industry. Due to the rapid growth of e-cigarettes and market competition in the past few years, many manufacturers or brands are willing to cut corners and misrepresent product parameters to achieve higher profits. However, consumers are savvy, and they are becoming more and more sensitive to inferior products. A short-lived win is also a quick loss if, for the sake of quick profit, it means pursuing low prices rather than the value of long-term development.
Warren Buffett has said: Buy shares in excellent companies at reasonable prices; not shares in mediocre companies at ultra-low prices.
Similarly, suppose you have a long-term growth plan and an intelligent knowledge of the consumer experience and your corporate brand. In that case, I believe that sourcing good factory and market pricing will be one of the secrets to making your brand better and more profitable.
How do e-cigarettes transport safely and effectively?
For shipping purposes, e-cigarettes are sensitive items as they contain batteries and e-liquid. Before the ban on e-cigarettes was implemented in Hong Kong, they could be sent from the Mainland to Hong Kong for transit. However, with the prohibition of e-cigarettes in Hong Kong and China's e-cigarette policy controls, the logistics of transporting e-cigarettes will have changed qualitatively. (As shown in the diagram)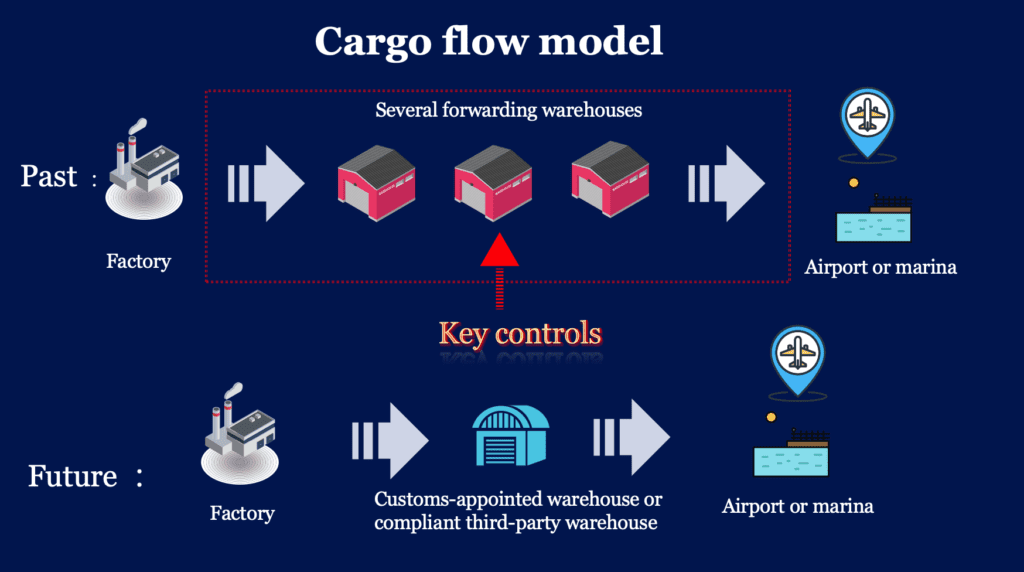 To export e-cigarettes more efficiently, airports in China's core e-cigarette export cities cooperate with logistics companies to screen white-listed logistics and e-cigarette manufacturers and standardize the transportation process. Companies within the allowlist will be given priority in customs clearance without unpacking and inspection. And brands need to prepare in advance for the following.
Registered brands or customs are filed in China.
If you are an offshore brand, we recommend that you make a customs filing through a partner supplier or third party to prevent someone from being able to copy your brand and pass it off as an export. In addition, we recommend registering the brand within China if you can. This is to avoid some unscrupulous individuals exploiting a policy loophole and reporting your brand in China, thus disguising compliance with the use of your brand. Unfortunately, such examples have already happened, and the damage to the brand is incalculable. For example, brands such as PUFF BAR, FUME, and VIBEZ have experienced this, and it is not only a monetary loss for them but also a devaluation of their brand value.
Product test reports
Air transport identification report (e-cigarette with battery)
Air transport identification report (e-cigarette with vape oil)
Battery UN38.3
Battery MSDS
Battery test summary
MSDS for cigarette oil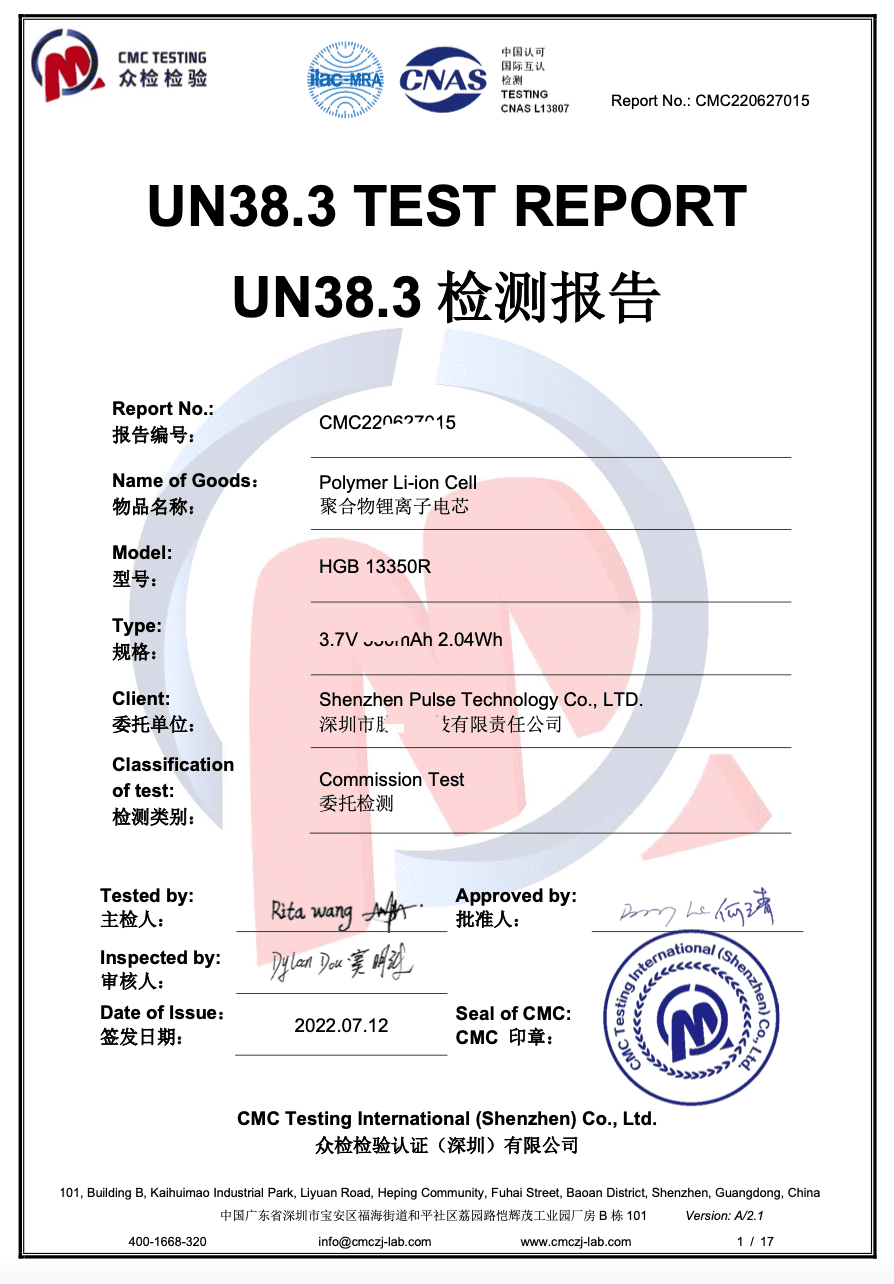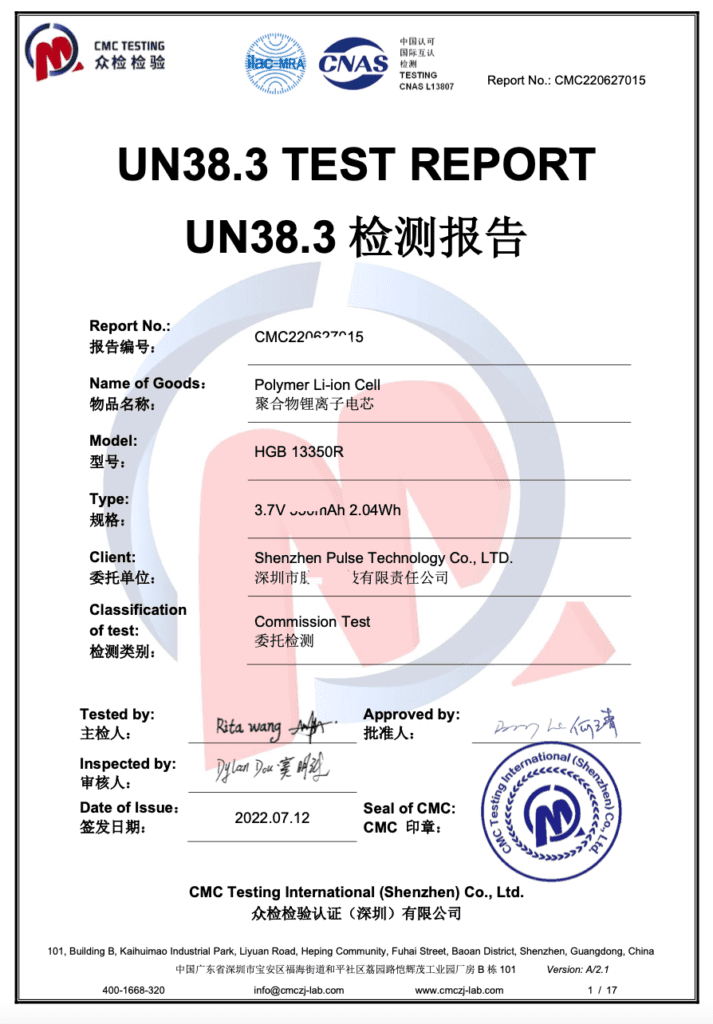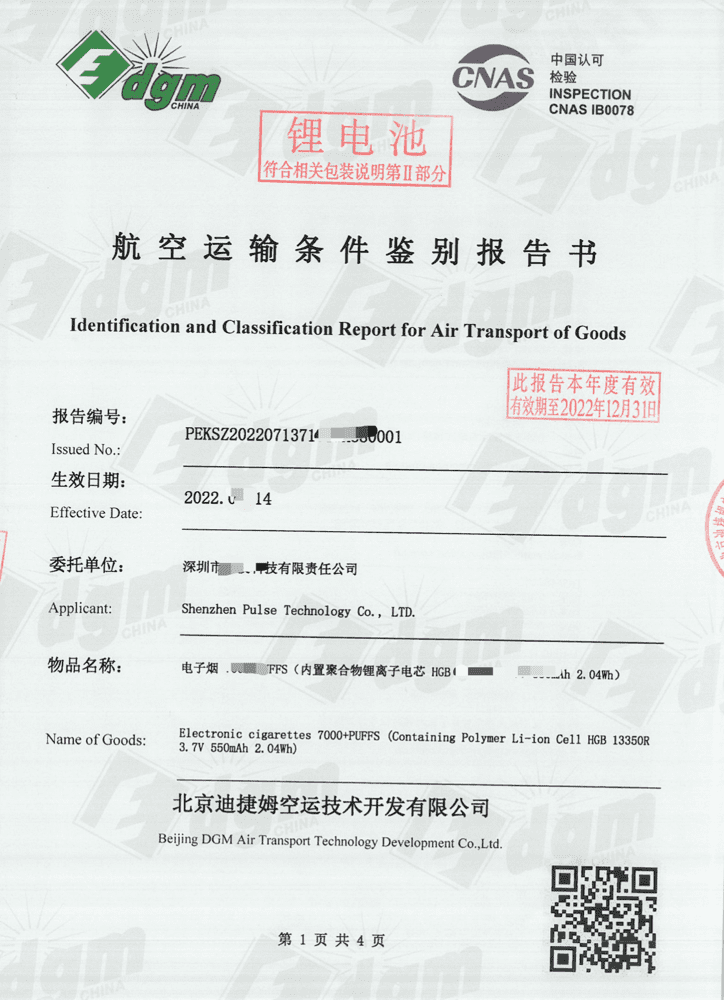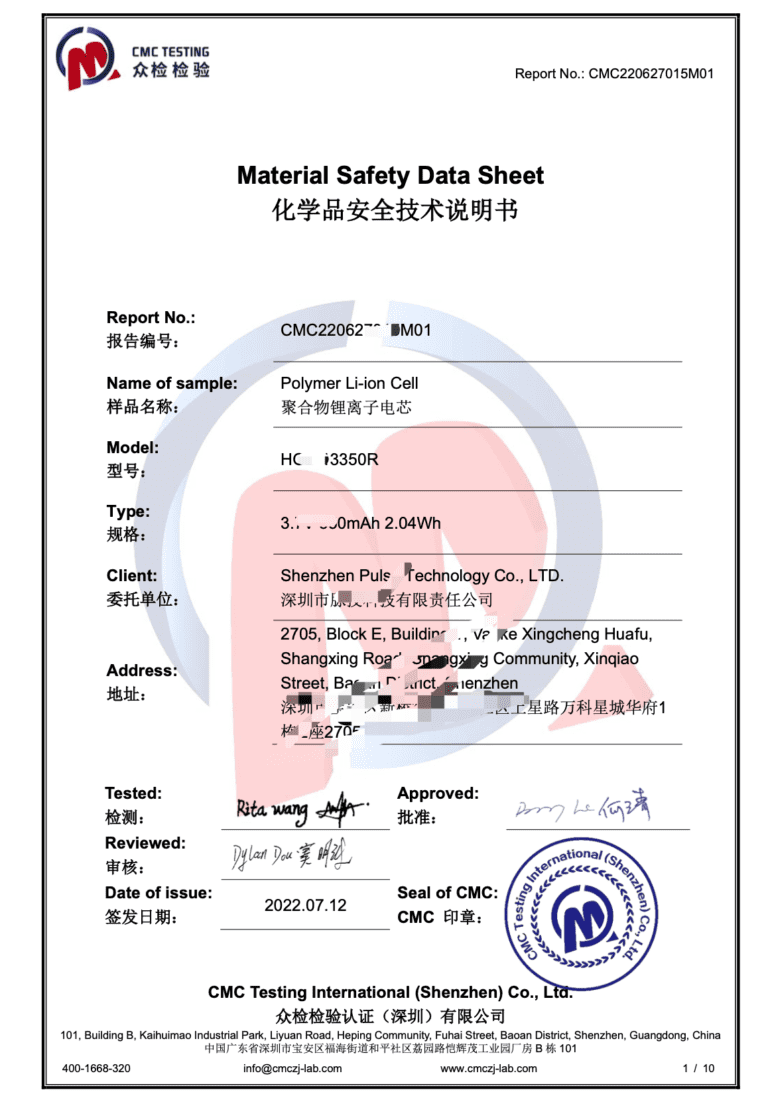 Product certification requirements in the EU
Although policies specific to e-cigarettes are still being developed, product certification standards are still required for the European market. All e-cigarette products entering the EU market requirements, including but not limited to the following types of certification:
Four types of labels are required for the outer box packaging
Anti-opening labels
Lithium battery tags
OVERPACK Labels
Material labels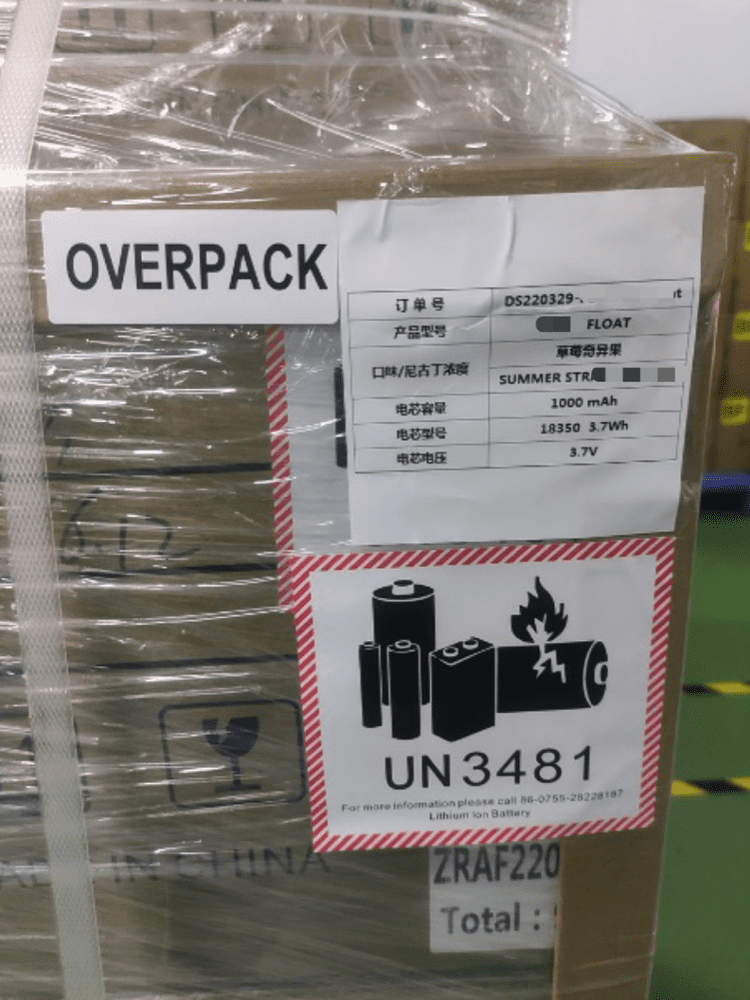 Please note that even Chinese suppliers should be able to produce test reports and product certificates for their products' raw materials, batteries, chargers, etc. Therefore, it is also essential that you verify the authenticity of any test reports or certificates provided by the supplier.
Sincerest advice
If you want things to run smoothly and efficiently, the best thing you can do is to find a reliable and professional supplier to work with. That way, you can sit in your office and take care of your day-to-day business or have a lovely weekend with your family. You don't need to worry too much. These things will soon be taken care of for you. And you can focus on your lucrative market development.
I believe Pulse is one of the best suppliers you can have.
Let's discuss how you can make your brand production and exporting hassle-free.
I also welcome you to talk to me and share your experiences or confusion, and I will do my best to help you.